The manner in which the EBRD engages with stakeholders helps us to improve our environmental and social policies and evaluate the impact of our work on daily lives.
Civil society
We have proactive engagement with civil society organisations (CSOs).
CSOs have a deep understanding of local issues and resources and can mobilise local communities. CSOs often alert and help the EBRD to ensure its projects take the needs and concerns of local communities into account, ultimately contributing to the delivery of better projects and policies in transition countries.
Our engagement with CSOs also enhances our own accountability and transparency. We see CSOs as one of the key stakeholders who provide input in the Bank's decision-making, at the strategic level and during periodic reviews of policies and strategies.
In 2017, almost 3,400 CSO representatives were registered with the EBRD and nearly 400 civil society stakeholders participated in over 30 thematic meetings and events organised by the Bank.
We engaged in dialogue with international and local CSOs on around 40 investment projects in some 17 countries across a variety of sectors.
We also published the 2017-20 Roadmap for our engagement with civil society, which outlines how CSO engagement can promote the qualities of a well-functioning market economy, as well as address key challenges faced by civil society in the EBRD region.
A key project demonstrating our engagement with civil society in 2017 was in agribusiness and rural development in Ukraine where we have worked with local NGOs to help junior vets find jobs on farms and build a more inclusive economy. This has been accompanied by a regional outreach effort – as this initiative spreads to other regions of Ukraine, we will select local implementing partners in these new regions and help build their capacity.
In 2017, meetings between the EBRD's President and senior management (including the Board) and CSOs were held in Albania, Azerbaijan, Belarus, Bosnia and Herzegovina, Bulgaria, Moldova, Poland, Tunisia, Turkey, Ukraine and Uzbekistan.
The 2017 Civil Society Programme (Annual Meeting, Cyprus, 9-11 May) included discussions with the Bank's staff and senior management on strategic issues and particular investment projects. A CSO-led panel, hosted at the symbolic Home for Cooperation (H4C), explored a long-term sustainable reconciliation process in Cyprus through the engagement of civil society.
In 2017 we consulted civil society stakeholders on our first Economic Inclusion Strategy (launched in May 2017); and new Extractive Mining Industries Strategy (to enter into force in 2018).
During the public comment period of the now official Economic Inclusion Strategy, we organised a series of public consultation meetings in Almaty, Istanbul, Amman, Belgrade and London in March 2017, which were attended by 106 representatives from 12 different countries. Written comments were received from nine organisations based in various regions and with different fields of expertise.
We also completed the review and consultation on the new Extractive Mining Industries Strategy, which will guide the EBRD's operational priorities in the mining sector for 2018-22. During the public consultation period, we received written comments from 14 different organisations. We also organised a series of public consultation meetings: in London in July 2017 and in Ulaanbaatar, Almaty and Istanbul in October 2017. The meetings were attended by 108 representatives attended from nine countries.
We continued our early stage consultation practice with civil society in 2017. At the country level, we consulted with local CSOs on reviews of the country strategies for Bosnia and Herzegovina, Egypt, Moldova, Serbia and the Slovak Republic. CSOs were also invited to comment on all country strategies reviewed during 2017.
As of the end of 2017, the total budget for 19 EBRD technical cooperation projects is €5.2 million, from 15 projects worth around €3 million in 2016. The framework has benefited around 15,000 civil society and community representatives, often through tailored capacity-enhancement activities in 15 countries.
We are actively cooperating with international climate finance bodies, most notably the Global Environmental Facility (GEF), the Green Climate Fund (GCF), the Climate Investment Funds (CIFs), all of which consider civil society engagement to be an important aspect of green finance. For example, the Civil Society Engagement Unit (CSEU) is part of the GEF Working Group on Public Involvement, alongside whom the review of GEF's Policies on Stakeholder Engagement and Access to Information was completed in 2017.
The CSEU also liaises closely with colleagues across IFIs that work on the role of civil society in promoting economic inclusion and good governance. The CSEU is keeping pace with its counterparts in other IFIs, for example through the IO/IFI Working Group on Civil Society Engagement.
In 2018, the CSEU will continue its cooperation with international partners in areas relevant to sustainable energy and resources and the COP process, as well as with regards to promoting economic inclusion and good governance and aligning the work with the SDGs.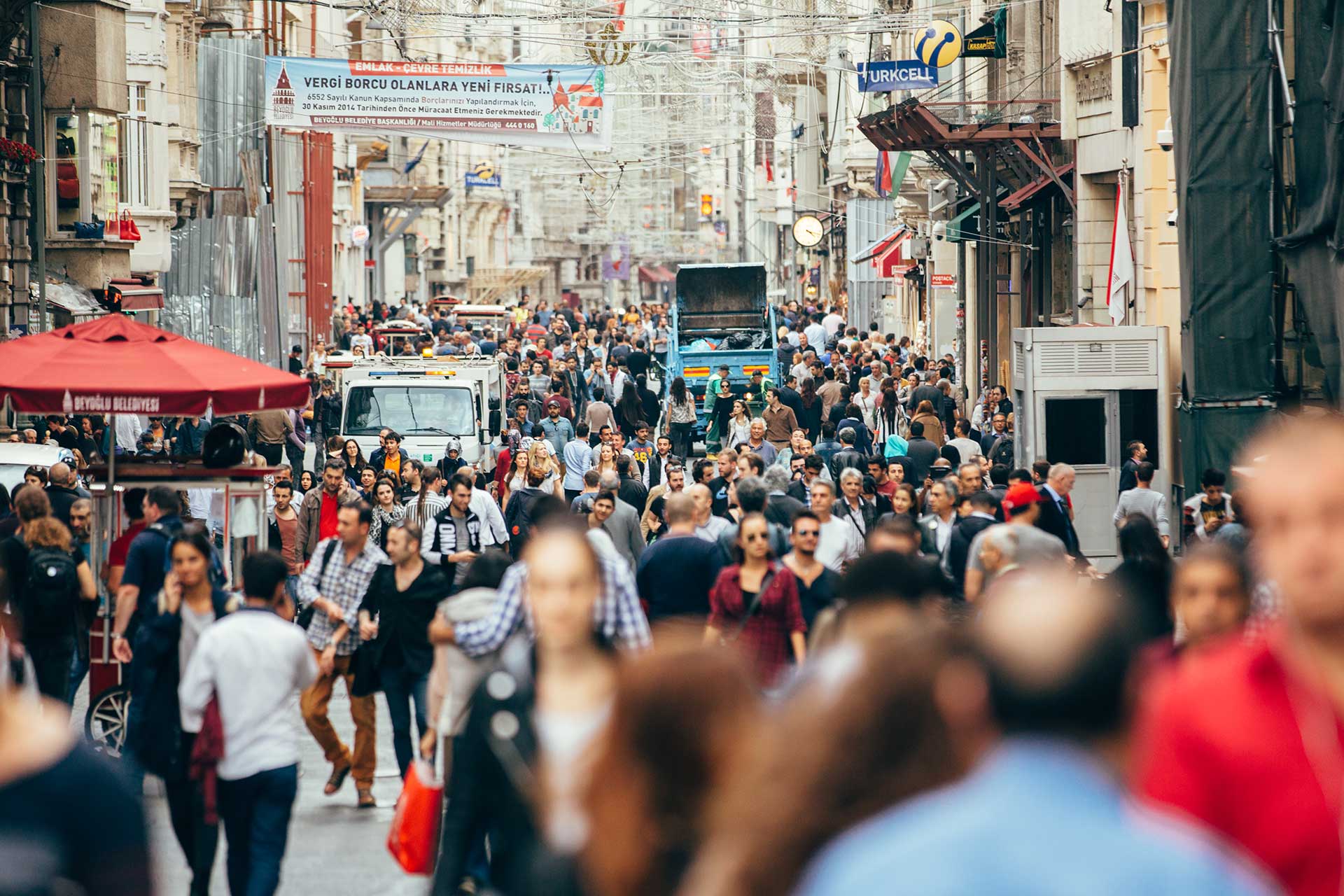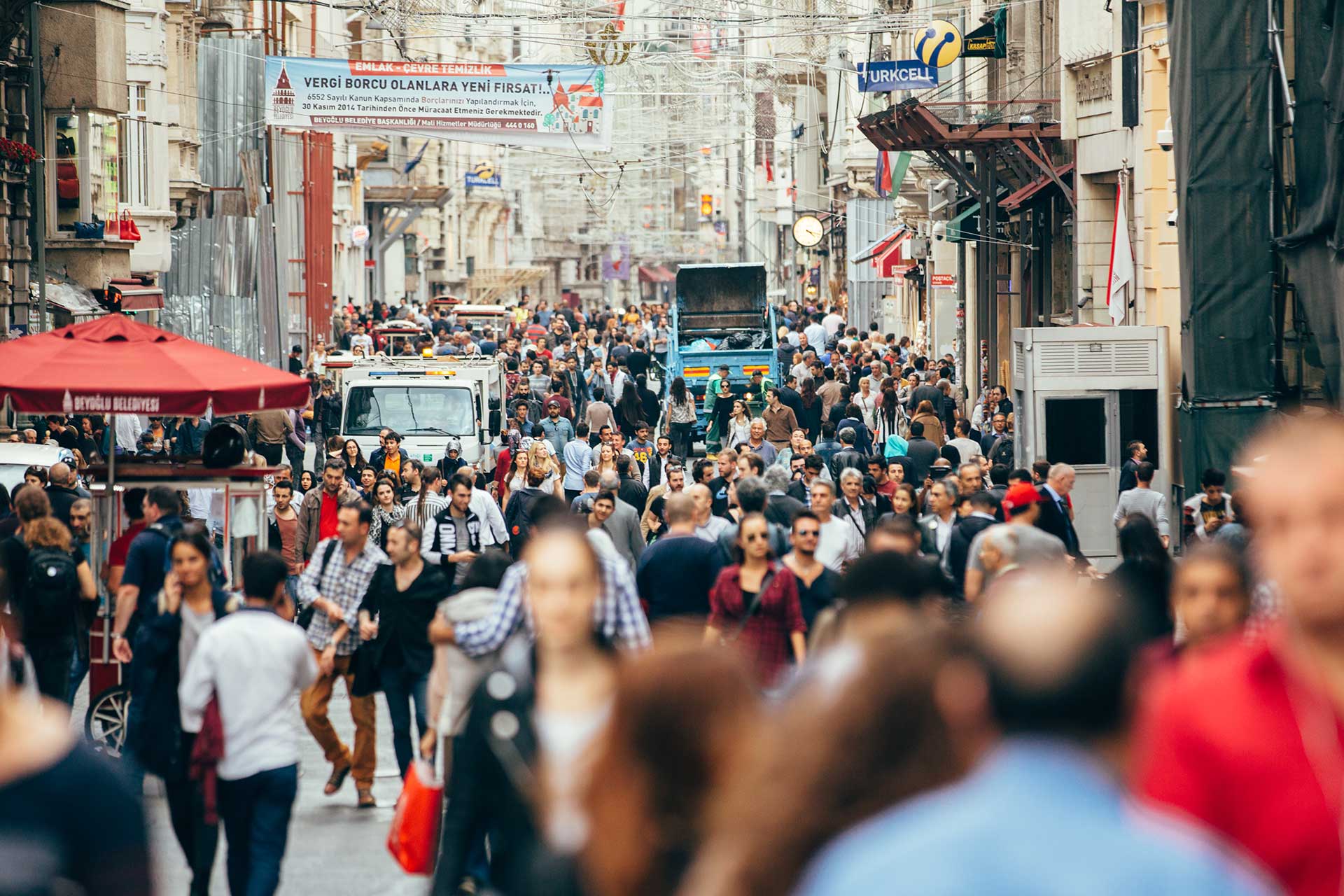 The Civil Society Capacity Enhancement Framework is an innovative grant-based programme that allows the EBRD to establish partnerships and provide support to a wide range of civil society organisations in the countries where it works.
Read more on ebrd.com
Our internal performance
The EBRD is committed to minimising the environmental impact of its offices and business activities. We source all electricity for our London Headquarters from renewable energy suppliers. Office paper is certified by the Forest Stewardship Council® (FSC) as coming from sustainable sources. There is also a strong emphasis on waste recycling, reducing the use of plastic bottles and sourcing environmentally friendly merchandise. Our 2017 results show we have reduced our paper use alone by 36 per cent since 2014.
Since 2013, carbon credits have been purchased and retired at least equivalent to the greenhouse gas emissions associated with the organisation of the Bank's Annual Meeting. Any emissions associated with the 2017 Annual Meeting and Business Forum in Cyprus were offset with carbon credits from the Salkhit Wind Farm in Mongolia. This project is registered as a carbon project under the Clean Development Mechanism of the United Nations Framework on Climate Change.
| EBRD HQ consumption and recycling figures | 2015 | 2016 | 2017 |
| --- | --- | --- | --- |
| Electricity (GWh) | 14.5 | 14.8 | 14.8 |
| Gas (GWh) | 3.4 | 4.3 | 3.8 |
| Water (thousands m3) | 47.9 | 42.2 | 42.5 |
| Energy CO2 emissions (kT)* | 7.8 | 6.9 | 5.9 |
| Travel CO2 emissions (kT) | 7.1 | 7.7 | 6.2 |
| Printer paper consumption (tonnes) | 58.3 | 49.5 | 39.5 |
| Paper recycling (tonnes) | 112.4 | 72.8 | 105.4 |
*CO2 data are compiled using the latest UK government conversion factor recommended for GHG reporting. For 2017 the conversion factor of 0.35156 kg CO2 per kWh is used for grid electricity and 0.185 kg CO2 per kWh is used for consumption of natural gas.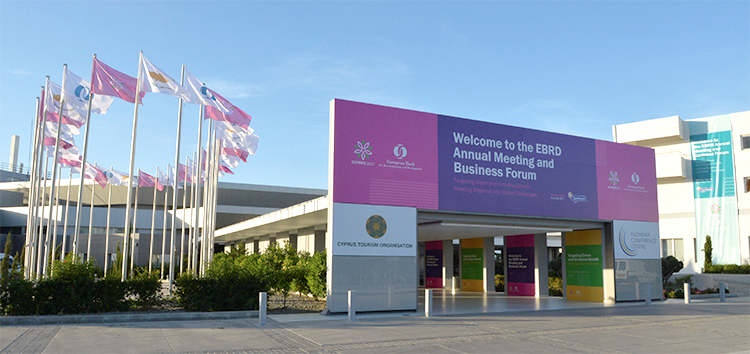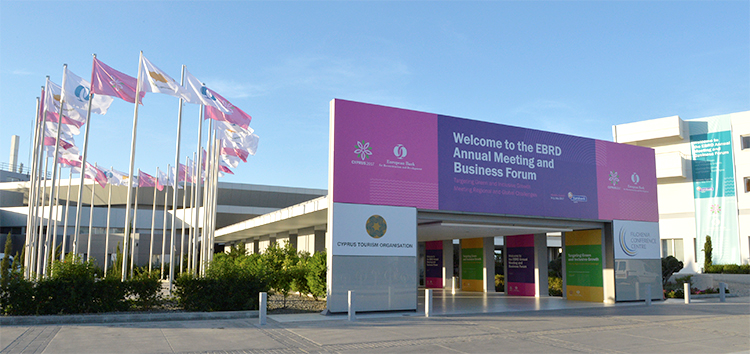 Environmental impact offset by Salkhit Wind Farm
The EBRD Sustainability Awards
The annual EBRD Sustainability Awards recognise the efforts of clients who have demonstrated excellence and a commitment beyond the Bank's performance requirements for managing environmental and social issues, promoting energy efficiency or combating climate change.
We received 30 nominations across the four categories in 2017 and the winners were selected by an external judging panel consisting of experts in finance and sustainability. The quality of nominations this year was exceptional and shortlisting deserving clients was challenging.
We are very proud of our clients' efforts and the excellent quality of the nominations and winners.
2017's winners were:
The panel of judges for the 2017 Sustainability Awards were Geoff Lane, a Partner for PricewaterhouseCoopers (PwC) LLP in the UK, and PwC's Liaison Delegate at the World Business Council for Sustainable Development; Mark Hurley who leads the 800+ people strong environmental discipline at WSP/Parsons Brinckerhoff and is a member of the UK Executive Leadership Team; Kadri Samsunlu,  Chief Financial Officer at Akfen Holding, and a Member of the Board of Directors of Akfen Holding Group Companies; and Libor Krkoska, who has been the Head of the EBRD Resident Office in Nicosia, Cyprus, since August 2014.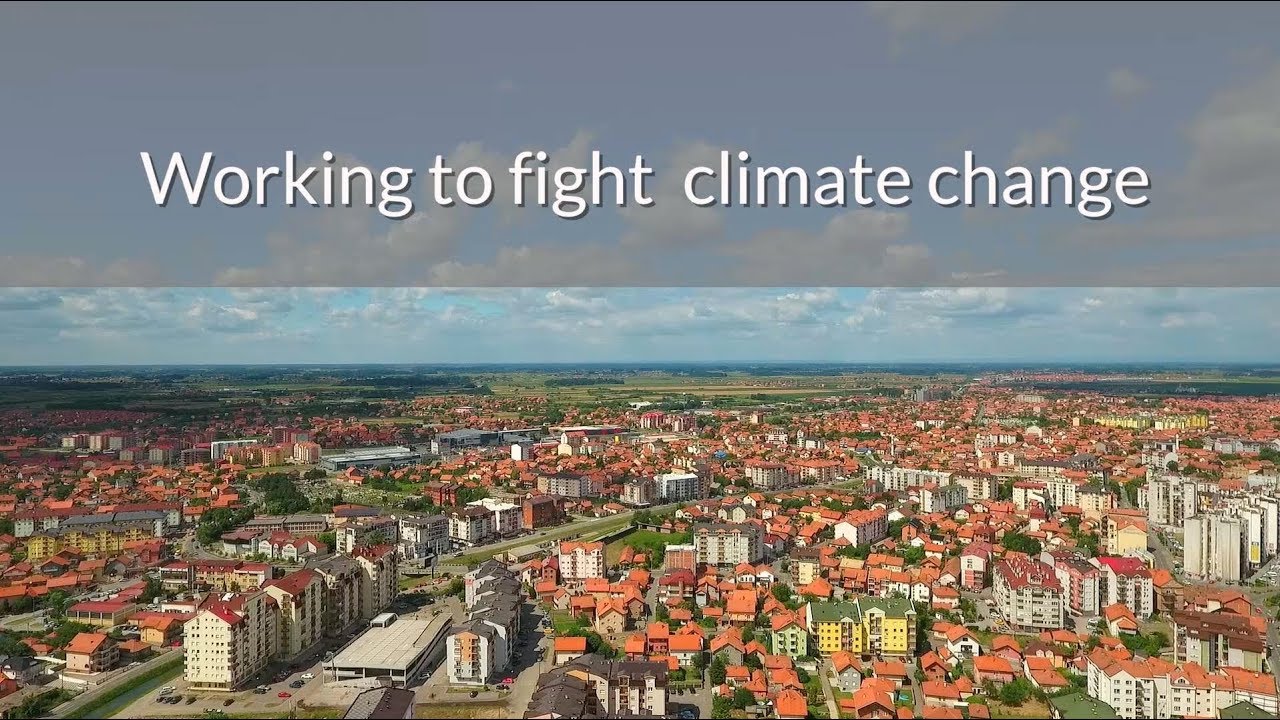 With support from the EBRD and donors, municipal authorities and the private sector, we're improving urban landscapes across our region through more efficient public transport systems, better waste and water management, improved district hearing, energy efficiency in residential and public buildings, and many more activities.
It all comes together under our new Green Cities Programme.